Accounts Packages
ICRTouch software links with HMRC-recognised accounts packages Xero and Sage50. Sales information is sent from TouchOffice Web+ to HMRC digitally, making tax easy, reducing administration and minimising human error.
Making Tax Digital
As of 1st April 2019, tax will be auto-generated in the UK from HMRC-recognised accounts software packages including Sage50 and Xero.
Makes Tax Easys
Simply poll sales information in TouchOffice Web+ from a selected site and date to create an invoice in your accounts package.
Reduces Admin
No manual calculations need to be made, reducing human error and inaccuracies.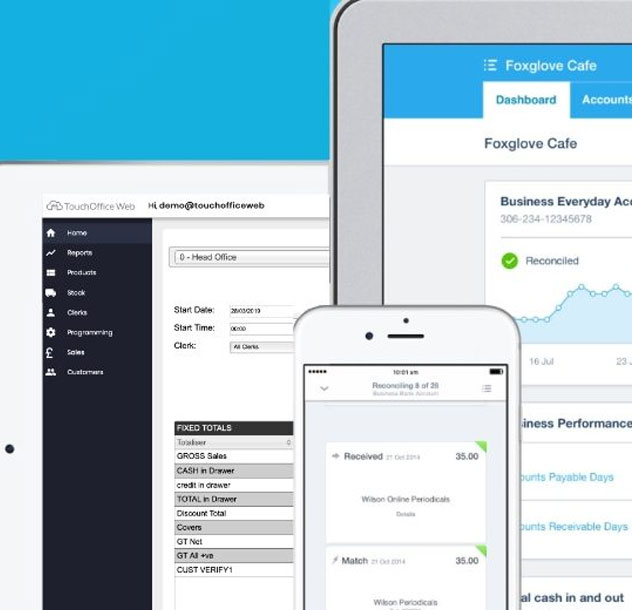 XERO
Xero integration enables a business to process sales data into financial accounts without the need for manual processing. Features including fast bank reconciliation and overnight delivery of daily sales and payments totals save time and money.
Xero is a cloud-based accounting system designed to take the hassle out of tax for small business. Save time on your paperwork, get paid faster, stop chasing unpaid invoices, don't drown in paperwork and stay productive on the move.
SAGE 50
Easy-to-use software that allows you to manage and automate your whole payroll process, no matter what your business size.
Recognised by HMRC and up to date with the very latest in payroll legislation, including Real Time Information (RTI), and Auto Enrolment.
Straightforward process to make online submissions to HMRC directly from your ICRTouch EPoS software.